Mission Statement
Our mission is to provide a supportive community that inspires you to create lasting change in your health and wellness.
We make this possible by sharing our continually growing expertise through personal group fitness, athletic training, personal training and nutrition counseling.
▶️ Click here to take a virtual tour of our facility in Township 5.
Virtual Tour - Elite Personal Fitness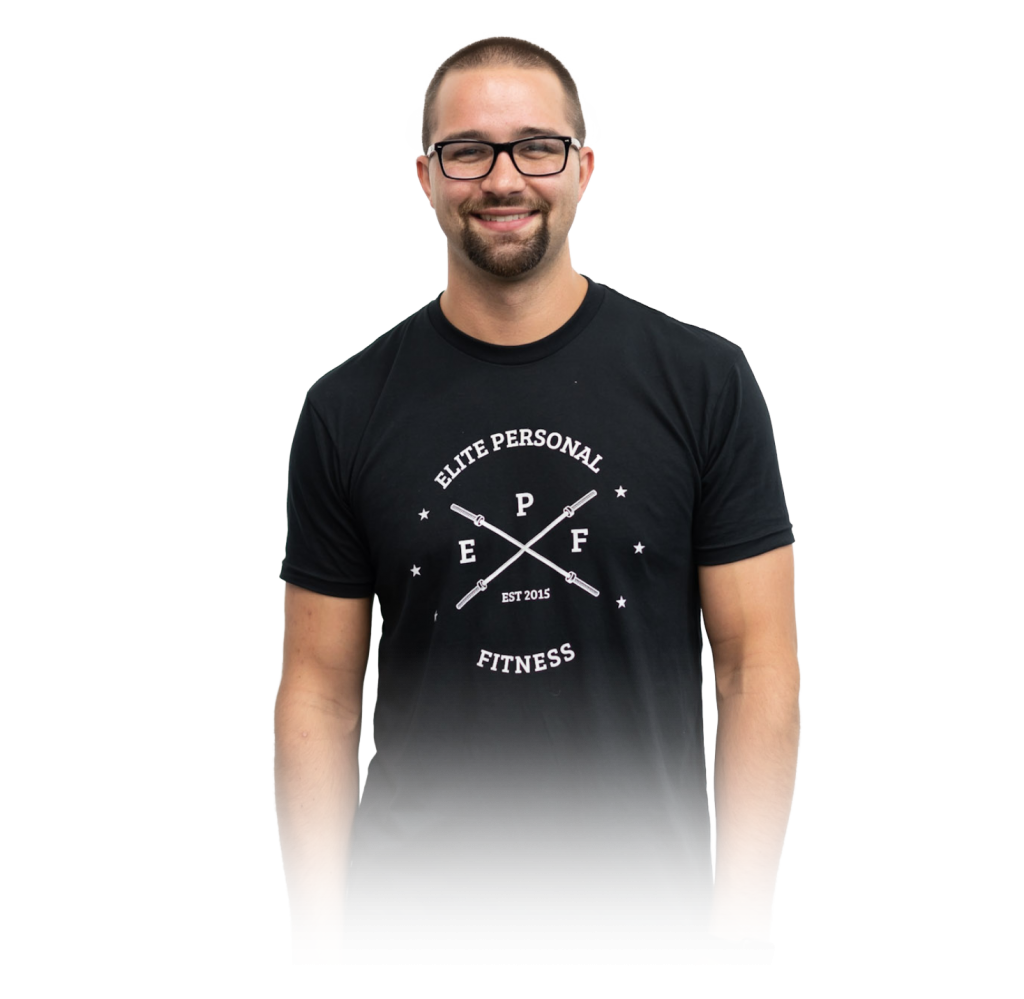 Our Team
With a combined 15 years in the health and fitness industry, the Elite staff is armed with the tools to help you reach your goals.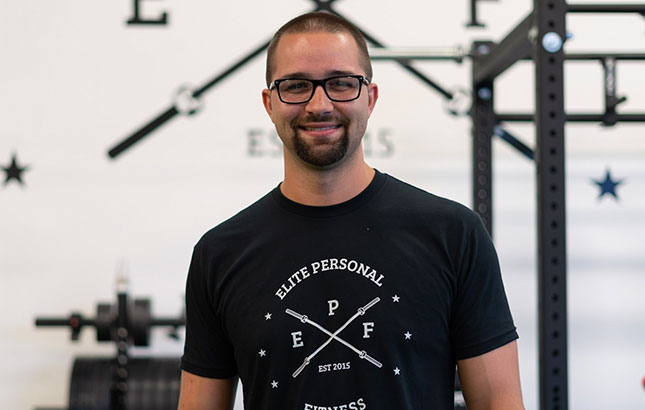 John Mossotti
Education: B.S. Human Performance and Health Promotion
Former West Genesee High School Strength and Conditioning Coach
Certifications: CPPS Level 1 Certified, TFW Level 1 Certified, CPR & First Aid
Being an athlete most of my life I found myself in the weight room at a young age trying to become a better, more confident athlete. After becoming addicted to how amazing exercise made me feel, I started dreaming of opening my own gym. In 2015 that dream came true but before that came to fruition, I coached people in every setting that you can imagine. While in college for my bachelor's degree I did over 2000 hours of internships working with high school track teams, training people right out of joint replacement surgeries and most of those 2000 hours completed were at the Human Performance Building at Upstate.
After college I started working with young to professional level athletes. During that time, I started creating my "Personal Group Fitness" program. I had a group of clients that had very specific needs but all looking to accomplish the same goal. Get stronger, feel better and drop body fat. Putting my experience in program design and education together I started creating personalized exercise programs for every client, but they all exercised together. This is when I created the program we now do at Elite, Personal Group Fitness. No matter what your injuries, strength level or mobility limitations we create personalized exercise programs that you are coached through in a group setting.
Opening EPF in 2015, we started with a few clients and in less than 3 years later Elite has multiple full-time professional coaches on staff and hundreds of members benefitting from our custom exercise programs. At Elite we are insanely focused on being professionals in our field. That means that we only give you workouts that make you better, not just hard workouts with no science behind them. We can explain the why behind everything we do.
Our expertise in creating these programs designed for results helped me become the first Strength and Former Conditioning Coach at West Genesee High School (and in Central NY).
Our goal at Elite is to continue to help people transform their lives through health and fitness and have serious fun while doing so!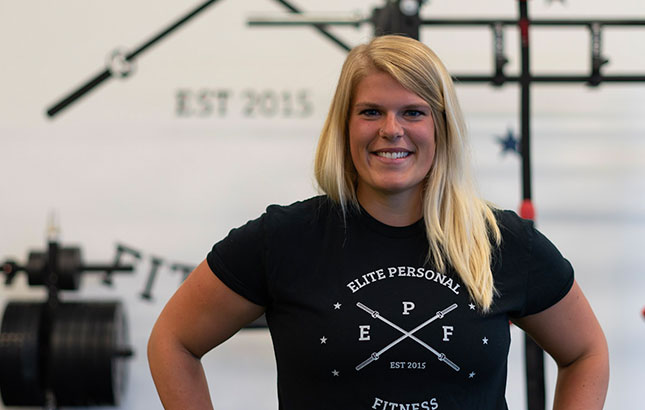 Sierra Earle
Education: B.S. Human Biology
Certifications: CPPS Level 1 Certified, CPR & First Aid
Sports, field hockey specifically, have always been an instrumental part of my life. As I transitioned from high school to playing field hockey in college, I quickly realized the importance of strength and conditioning and its impact on my playing abilities.
My passion for sports and the human body drove me to pursue a Bachelor's degree in Human Biology. As my focus shifted towards my training during college, I was coached by John. He ultimately sparked my interest in Strength and Conditioning, resulting in an internship with them the summer before my senior year truly paving the way for me.
Having always dreamed of coaching field hockey, my internship showed me that not only did I want to coach my favorite sport but solidified that COACHING is my passion.  After I graduated from college, I was asked to coach the JV Field Hockey team at Baldwinsville. Being from Baldwinsville it is great to be back coaching my old team for over 4 years now.
After John posted a coaching position at Elite I reached out and knew it was meant for me.  Not even a year later I became a full-time coach and am now the Manager for Elite. I have learned that I have a burning desire to help others, wanting nothing other than to help bring them success. Nothing makes me happier and brings a smile to my face more then to watch others become successful in reaching their goals.
Jose Blanca
Education: Associate Degree in Physical Education and Exercise Science; Bachelor's Degree in Sport Management
Certifications: CPPS Level 1 Certified
I am originally from Queens, New York. Believe it or not, playing sports throughout my whole life, I have never been exposed to training. It wasn't until my senior year of high school where I was finally put in a setting where training was a priority in order to become a better athlete. This carried over to my years as a college basketball player in Puebla, Mexico.
While playing college basketball, I became a sponge and would ask my strength and conditioning coach anything and everything about why we did what we did and how I could apply this to myself when my playing days were over. I used this knowledge when coaching a junior varsity basketball team in Puebla, Mexico, and at this time I learned my passion was to become a not just a coach, but a strength and conditioning coach.
I followed my passion and moved to Syracuse, NY to pursue my dream and obtained my Associate's Degree in Exercise Science. Since then I have worked with competitive athletes of all ages, in various sports. I have applied the knowledge I obtained from my personal experiences and my degree studies to help each athlete and know how to push them effectively to reach their desired goal.
Through my 10 plus years of training, I have had the pleasure to work with clients of all ages and different fitness levels. I make sure that my clients leave knowing that I have their best interests at heart and that they are the reason I go in every day with the passion to do what I do!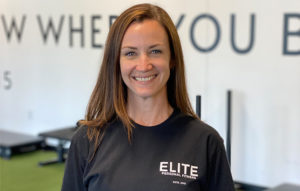 Colleen Coon-Stuper
I have always loved being active, whether it was skiing, playing field hockey and lacrosse, running, hiking and even doing step classes back in the day! This led me to continuing this passion in college and pursuing a degree in Exercise Science.
Shortly after college I became a mom and decided to go to nursing school. I worked as a nurse for 15 years and continued to work out throughout the years. For years my main focus was running, and I worked my way up to running a half marathon. Total, I've run 12 half marathons and after my third son was born, I trained for and ran to full marathons.
In 2019 I decided to train and compete in a bodybuilding competition and ended up winning second place! Preparing for this competition really gave me a deeper understanding of training, nutrition and also discipline! This started to make me think more about my career and what I really wanted to do.
I felt like I could help people more than I currently was at my nursing job, so I decided to go all in on coaching others through their fitness/nutrition journey. Although it was scary leaving my nursing career, I am so happy that I took the leap to help others!
I feel very fortunate to have found Elite and I look forward to helping more people, just like you, reach your goals of being happier, healthier and stronger!
Schedule Your Intro Session!
Get an inside look at Elite! Schedule an Intro Session and meet with an Elite coach who will walk you through an entire workout, start to finish, in a no-pressure environment.